Parties
Specializing in exceptional food and extraordinary service, La Strada is the ideal setting for private dining, social and corporate events. Whether you're planning an executive meeting for two dozen guests, a rehearsal dinner for fifty or an intimate wedding for one hundred, La Strada will expertly assist you in creating the perfect event. Our warm and inviting atmosphere, professional service and attention to detail make every affair an unforgettable occasion at a cost which is surprisingly affordable. We invite you to choose from the menu options below or we're happy to create a menu tailored to perfectly suit your individual taste and budget. For reservations or inquiries about availability and pricing, please call us at 718-667-4040 for personal assistance.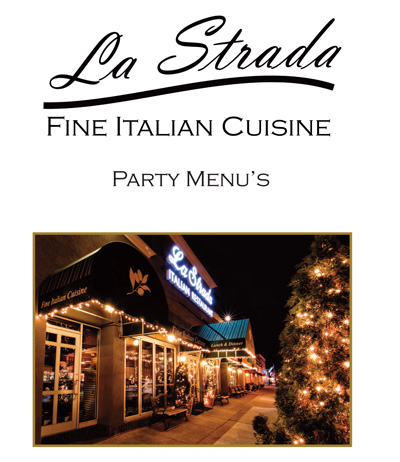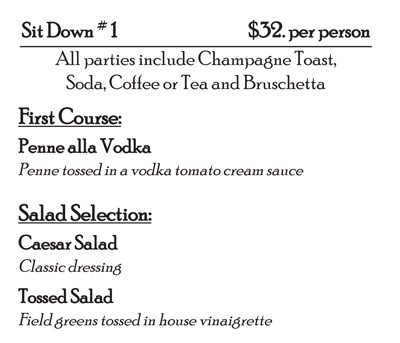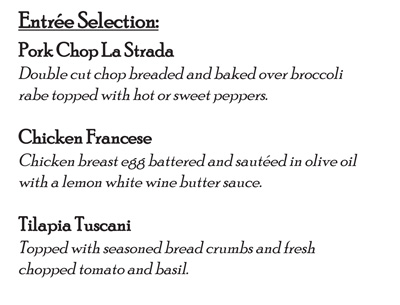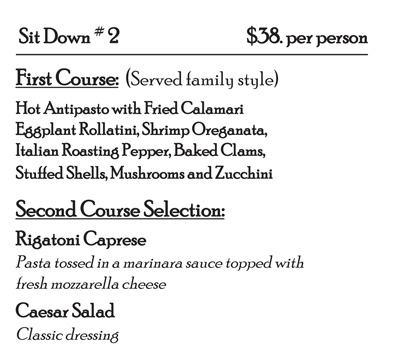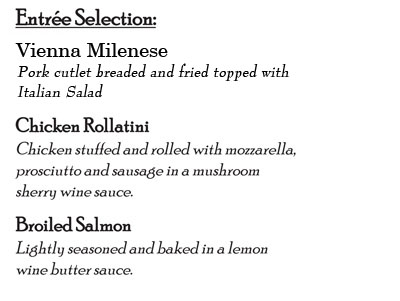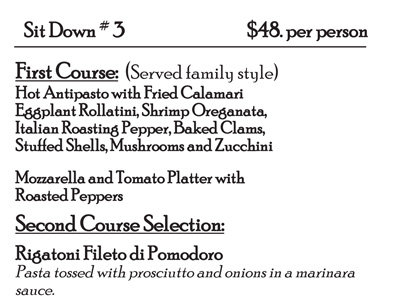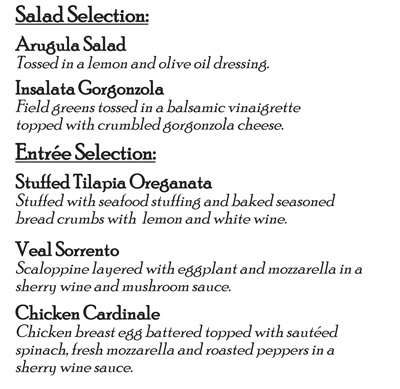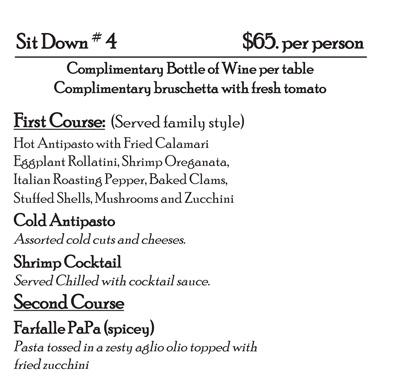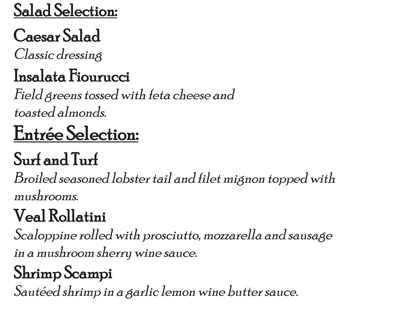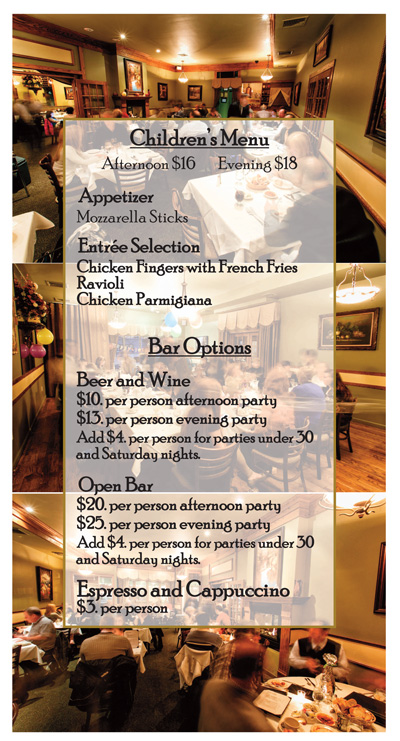 Our Lunch party menus are offered
Monday – Friday afternoons only.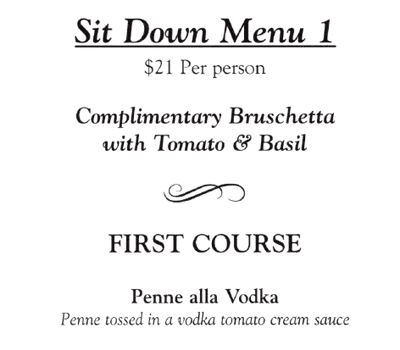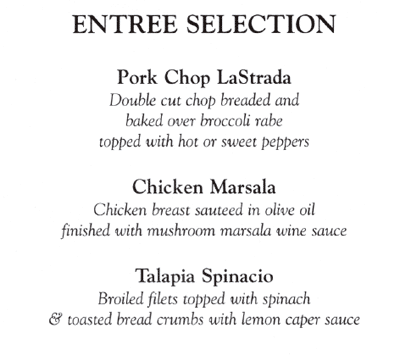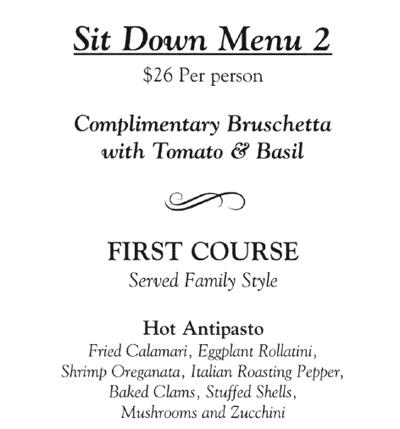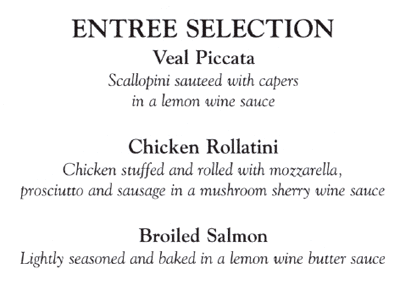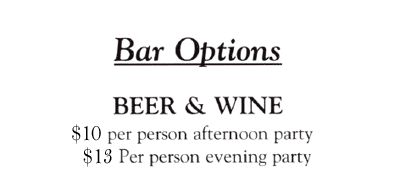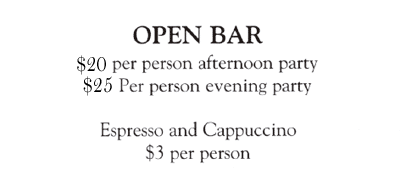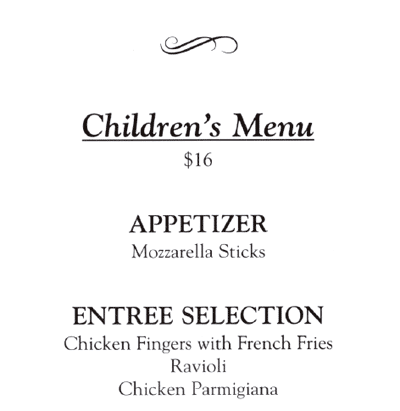 Catering
La Strada is pleased to offer delicious, affordable Catering to Go. Whether you're hosting a holiday get-together, family celebration, game day party, social or corporate event, we cater to high expectations and can accommodate your every need. In your home, at the office, school, or backyard, our culinary professionals are experts at customizing a menu sure to please everyone on your guest list. La Strada's pick up and go service is quick, convenient and always "deliciously" easy. We provide our award-winning food prepared to perfection – you supply the location!
La Strada | 139 New Dorp Lane | Staten Island, NY 10306 | Phone: 718-667-4040 | Fax: 718-979-3983

Open 7 Days a Week