Welcome
Welcome to La Strada where the fine cuisine, cozy fireplace dining, inviting ambiance and impeccable service all add up to a rich and authentic Italian dining experience. Since opening our doors in 1987, La Strada has been the destination of choice for a delicious dinner, business luncheon, or gathering of family and friends. For 30 years, Chef/Owner Anthony Santisi has built La Strada's reputation on the old world tradition of expressing a sense of family and friends through the creation and enjoyment of food and wine. It is this commitment to the true spirit of hospitality that has earned us a place in the hearts of our very loyal customers.
Additionally, La Strada is perfect for your family, business or social event! A private room is available for special occasions, and we're happy to create a menu sure to tempt any palate.
For a delicious dining experience, exceptional service and superb events, we invite you to visit us soon.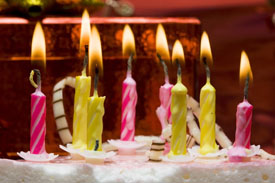 Parties
Specializing in exceptional food and extraordinary service, La Strada is the ideal setting for private dining, social and corporate events.
La Strada | 139 New Dorp Lane | Staten Island, NY 10306 | Phone: 718-667-4040 | Fax: 718-979-3983

Open 7 Days a Week